Zentora is a hosting company registered in UK (number:12153202) who offer affordable high quality, feature-packed web hosting services located in the Europe. Their harware are mainly hosted in Hetzner Germany datacenter. Zentora hoting is now offering a new promotion for storage VPS range from 512G to 1TB with cheap price.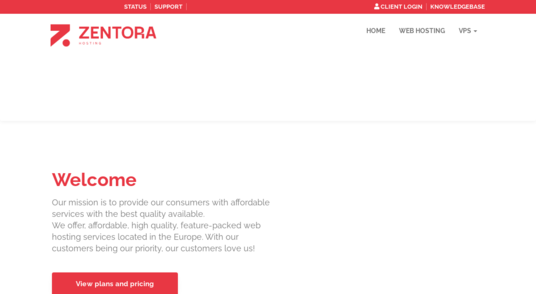 Zentora Hosting Stroage VPS
Zentora Hosting Promo Code
DN1A50BVJT
£5.50 GBP Price Override Recurring Discount
Notice
: This coupon code only works for the 1024GB Plan!
[go_pricing id="zentora-2_1"]
Other VPS Plans from Zentora Hosting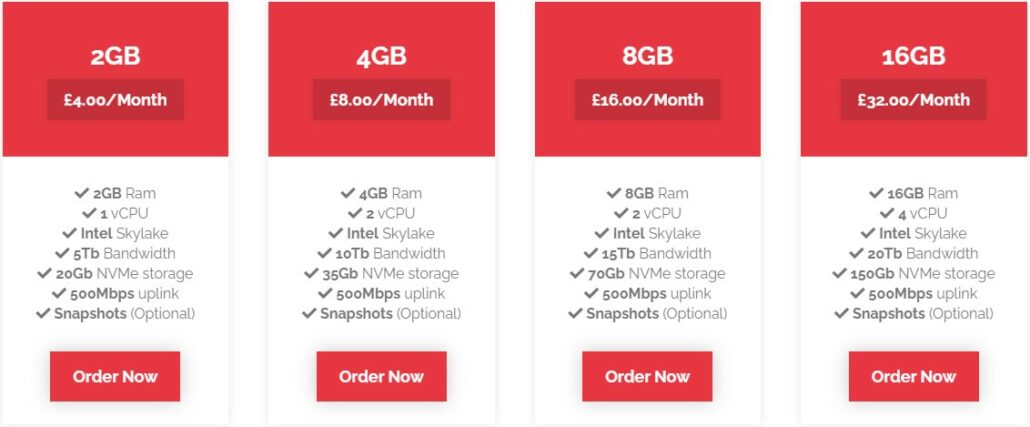 Zentora Hosting Benchmark
----------------------------------------------------------------------
CPU model            : Intel(R) Core(TM) i7-2600K CPU @ 3.40GHz
Number of cores      : 1
CPU frequency        : 3411.482 MHz
Total size of Disk   : 591.0 GB (3.0 GB Used)
Total amount of Mem  : 985 MB (126 MB Used)
Total amount of Swap : 0 MB (0 MB Used)
System uptime        : 0 days, 1 hour 24 min
Load average         : 0.02, 0.04, 0.08
OS                   : Ubuntu 18.04.4 LTS
Arch                 : x86_64 (64 Bit)
Kernel               : 4.15.0-22-generic
----------------------------------------------------------------------
I/O speed(1st run)   : 208 MB/s
I/O speed(2nd run)   : 216 MB/s
I/O speed(3rd run)   : 214 MB/s
Average I/O speed    : 212.7 MB/s
----------------------------------------------------------------------
Node Name                       IPv4 address            Download Speed
CacheFly                        205.234.175.175         55.4MB/s
Linode, Tokyo2, JP              139.162.65.37           8.62MB/s
Linode, Singapore, SG           139.162.23.4            13.3MB/s
Linode, London, UK              176.58.107.39           52.2MB/s
Linode, Frankfurt, DE           139.162.130.8           56.2MB/s
Linode, Fremont, CA             50.116.14.9             13.7MB/s
Softlayer, Dallas, TX           173.192.68.18           10.3MB/s
Softlayer, Seattle, WA          67.228.112.250          9.03MB/s
Softlayer, Frankfurt, DE        159.122.69.4            52.5MB/s
Softlayer, Singapore, SG        119.81.28.170           8.91MB/s
Softlayer, HongKong, CN         119.81.130.170          7.17MB/s
----------------------------------------------------------------------