VPS Tutorials
The Ultimate VPS Beginner's Guide and Tutorials! Follow our VPS Tutorials to set up and managing a Virtual Private Server (VPS) for hosting websites.
Github Actions is a task automation system integrated with GitHub allows you to ...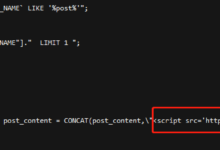 How it works New virus from the domain "" is infecting many WordPress sites thes...