VPS Tutorials
The Ultimate VPS Beginner's Guide and Tutorials! Follow our VPS Tutorials to set up and managing a Virtual Private Server (VPS) for hosting websites.
Github Actions is a task automation system integrated with GitHub allows you to automate all the tasks involved with sof...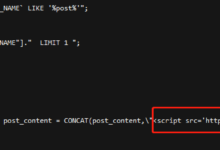 How it works New virus from the domain "" is infecting many WordPress sites these days by injecting a line of JS code in...