PQ.Hosting S.R.L been in industry since 2019 who provides its clients with VPS / VDS hosting services, as well as dedicated server rental. The company's data centers are located in Moldova, Russia, Latvia, Hong Kong and the Netherlands.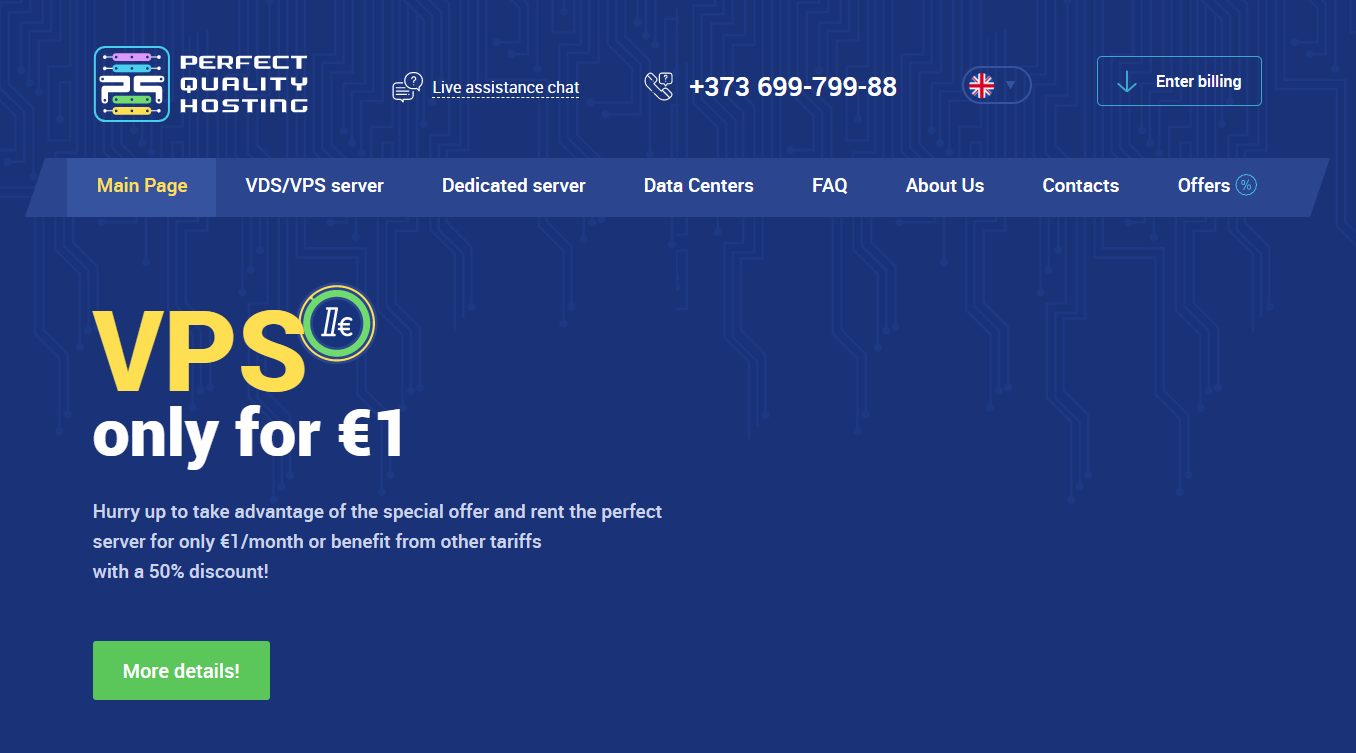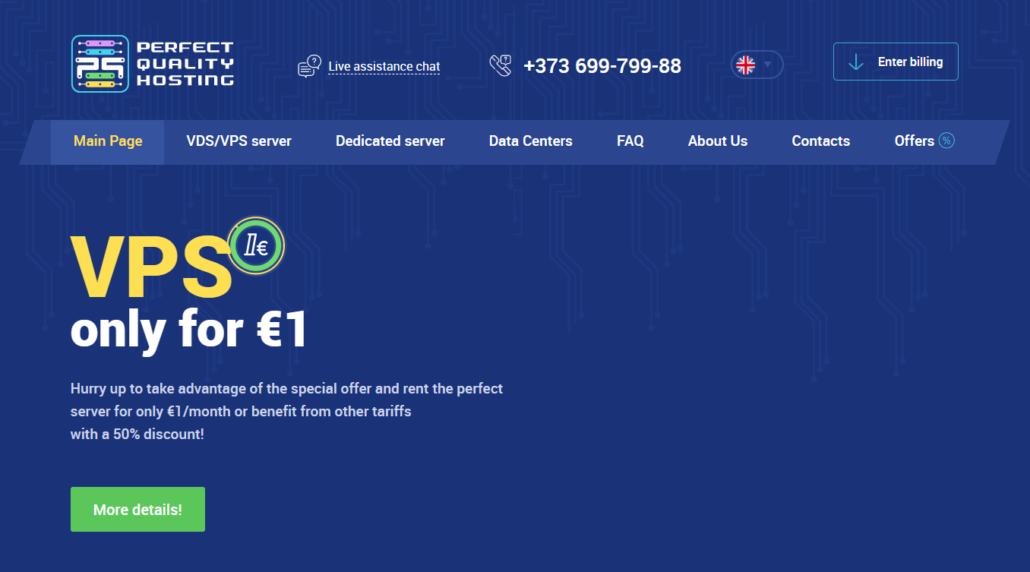 PQ Hosting Cheap EU VPS Plans
PQ.Hosting use the ISP Manager, VestaCP control panel for their KVM VPS, it's not same with Soluvm.
Free Windowers server license available from Ruthenium (€6.0/mo) plan. Custom ISO avalable!
[go_pricing id="pqhosting_1"]
Ping IP "45.67.230.12" From Texas, USA:

Starting PING to: 45.67.230.12	0.00s
$] ping -O -v -c8 -i0.2 -W5 45.67.230.12

PING 45.67.230.12 (45.67.230.12) 56(84) bytes of data.	0.00s
64 bytes from 45.67.230.12: icmp_seq=1 ttl=56 time=111 ms	
64 bytes from 45.67.230.12: icmp_seq=2 ttl=56 time=112 ms	0.32s
64 bytes from 45.67.230.12: icmp_seq=3 ttl=56 time=112 ms	0.52s
64 bytes from 45.67.230.12: icmp_seq=4 ttl=56 time=111 ms	0.72s
64 bytes from 45.67.230.12: icmp_seq=5 ttl=56 time=112 ms	0.92s
64 bytes from 45.67.230.12: icmp_seq=6 ttl=56 time=111 ms	1.12s
64 bytes from 45.67.230.12: icmp_seq=7 ttl=56 time=111 ms	1.32s
64 bytes from 45.67.230.12: icmp_seq=8 ttl=56 time=112 ms	1.52s
--- 45.67.230.12 ping statistics ---	
8 packets transmitted, 8 received, 0% packet loss, time 405ms	
rtt min/avg/max/mdev = 111.391/111.604/112.428/0.322 ms	
Ping complete
YABS Benchmark Data on 2GB Ram 2 vCores Plan
# ## ## ## ## ## ## ## ## ## ## ## ## ## ## ## ## ## #
#              Yet-Another-Bench-Script              #
#                     v2020-06-20                    #
# https://github.com/masonr/yet-another-bench-script #
# ## ## ## ## ## ## ## ## ## ## ## ## ## ## ## ## ## #

Tue 07 Jul 2020 11:30:41 AM EEST

Basic System Information:
---------------------------------
Processor  : Intel Xeon E312xx (Sandy Bridge)
CPU cores  : 2 @ 2793.266 MHz
AES-NI     : â Enabled
VM-x/AMD-V : â Disabled
RAM        : 1.9Gi
Swap       : 0B
Disk       : 29G

fio Disk Speed Tests (Mixed R/W 50/50):
---------------------------------
Block Size | 4k            (IOPS) | 64k           (IOPS)
  ------   | ---            ----  | ----           ----
Read       | 66.51 MB/s   (16.6k) | 442.86 MB/s   (6.9k)
Write      | 66.64 MB/s   (16.6k) | 445.19 MB/s   (6.9k)
Total      | 133.16 MB/s  (33.2k) | 888.05 MB/s  (13.8k)
           |                      |
Block Size | 512k          (IOPS) | 1m            (IOPS)
  ------   | ---            ----  | ----           ----
Read       | 1.27 GB/s     (2.4k) | 436.56 MB/s    (426)
Write      | 1.34 GB/s     (2.6k) | 465.63 MB/s    (454)
Total      | 2.62 GB/s     (5.1k) | 902.19 MB/s    (880)

iperf3 Network Speed Tests (IPv4):
---------------------------------
Provider                  | Location (Link)           | Send Speed      | Recv Speed
                          |                           |                 |
Bouygues Telecom          | Paris, FR (10G)           | 154 Mbits/sec   | 141 Mbits/sec
Online.net                | Paris, FR (10G)           | 161 Mbits/sec   | 144 Mbits/sec
WorldStream               | The Netherlands (10G)     | 158 Mbits/sec   | 142 Mbits/sec
wilhelm.tel               | Hamburg, DE (10G)         | 161 Mbits/sec   | 147 Mbits/sec
Biznet                    | Bogor, Indonesia (1G)     | 138 Mbits/sec   | 85.4 Mbits/sec
Hostkey                   | Moscow, RU (1G)           | 164 Mbits/sec   | 149 Mbits/sec
Velocity Online           | Tallahassee, FL, US (10G) | 90.7 Mbits/sec  | 124 Mbits/sec
Airstream Communications  | Eau Claire, WI, US (10G)  | busy            | busy
Hurricane Electric        | Fremont, CA, US (10G)     | 138 Mbits/sec   | 130 Mbits/sec

Geekbench 5 Benchmark Test:
---------------------------------
Test            | Value
                |
Single Core     | 430
Multi Core      | 805
Full Test       | https://browser.geekbench.com/v5/cpu/2836552